Select Your Injury Type
(check all that apply)
Houston Texas Product Liability Lawyer | Houston Defective Product Attorney
What is Texas Products Liability law?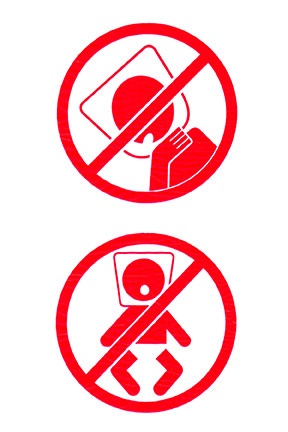 You might be wondering what Products Liability means and how it can affect you. Products Liability law concerns the liability, or legal responsibility, or manufacturers and other parties in the chain of distribution for consumer products or components of those products. This may include the manufacturer, the wholesaler, or the retailer who sold you, a friend, or a family member a faulty product that has caused you or a loved one harm.
Houston Texas Product Defect Attorneys are familiar with Texas Product Liability Law which is:
82.004 Inherently unsafe products
82.006 Firearms and ammunition;
82.007 Medicines; and
Houston trial attorneys are capable of investigating, preparing, presenting, and filing your lawsuit at all levels of the state and federal courts such as:

U.S. District Court for the Southern District of Texas - Houston Division
Bob Casey United States Courthouse
515 Rusk Street, Room 5300, Houston TX 77002
(713) 250-5500
The Civil District Courts for Houston and Harris County are located at:
201 Caroline Street, Floors 8 through 14
Houston, TX 77002
Houston Defective Design lawyer - Houston Defective Manufacturing Lawyer
The product might be defective due to a design flaw, manufacturing defect, or other defect that makes the product unreasonably dangerous for its normal use. This is true regardless of whether any fault or negligence was involved in manufacturing the product itself! The bottom line is that if you have been injured or otherwise harmed by a faulty consumer product, you may be entitled to monetary compensation and should contact a Houston products liability attorney for a free initial consultation.
What Types of Houston Consumer Products are Defective?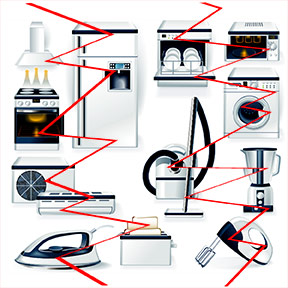 Everyday household items like toys, electronics, common household appliances, contaminated food products, and medical devices can all prove to be defective consumer products. Other things may also be considered defective products. For example, gases such as arsenic and radon, property, pets or livestock, pharmaceutical drugs, writings like navigational charts, and other dangerous chemicals can all be considered defective products.
Please see our page for a more succinct analysis of Recalled Medicines and Recalled Medical devices.
Who can Sue for a Defective Product Injury in Houston?
Apart from the person who was using the defective product, bystanders may also sue the product manufacturer or supplier for their injuries. Additionally, a bystander who has not been injured may sue for emotional damage if they witnessed a close family member sustain an injury from their use of the defective product. This may include a spouse, child, or other close family member. A person who has been loaned or given a defective product may also sue. Lastly, in Texas, the spouse of a person injured due to a defective product may sue for loss of consortium for any damages to the marital relationship.
What Damages can be Recovered by an Injured Houston Plaintiff?
Texas products liability law provides for recovery of the following damages:
Medical bills;
Rehabilitation Expenses;
Lost Income;
Other Lost Earnings;
Pain and Suffering; and, in some cases:
An experienced Houston defective products injury lawyer can help make sure that you receive the maximum compensation possible under the law for your injuries. For a further understanding of what Houston residents can recover, please visit our Houston Personal Injury Damages page. In the extremely unfortunate situation where a fatality is involved, please visit our Houston Wrongful Death Lawyer page.
Why seek legal help from a competent Houston Product Liability Lawyer?
An experienced Houston products liability lawyer can help you recover the money you deserve. Texas law limits the amount of time you have to file a lawsuit under something known as a Statute of Limitations. After the application time period under the statute has passed, you may be legally barred from exercising your rights. In Texas, the limitations period is two (2) years from the date the cause of action accrued, which is usually the time of injury. However, in an unreasonably dangerous product case, there is a special statute that limits the time period to 15 years. This statute was put in place as a result of asbestos and silicosis claims.
A qualified Houston, Texas products liability attorney will help protect your rights and get you the money to which you are entitled.
Houston Defective Products Attorneys Serve Houston and Surrounding Cities
Serving clients throughout Southeastern Texas, including Aldine, Baytown, Bellaire, Beaumont, Channelview, Cloverleaf, Conroe, Deer Park, Friendswood, Galena Park, Galveston, Hedwig Village, Highlands, Hilshire Village, Humble, Jacinto City, Katy, League City, Magnolia, Mission Bend, Missouri City, Pasadena, Pearland, Porter, Sealy, South Houston, Spring Valley, Stafford, The Meadows, The Woodlands, Waller, West University, and other communities in Fort Bend County, Harris County, and Montgomery County.
Call now to speak with a qualified Harris County
Drug Product Liability Law Attorney Today.