Select Your Injury Type
(check all that apply)
Houston Cruise Ship Accident Lawyers | Houston Cruise Ship Injury Attorneys
Houston Cruise Ship Injury Lawyers | Harris County Texas Cruise Ship Injury Attorneys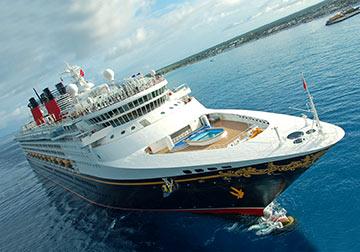 When you go on vacation, you want peace, fun, and relaxation. This can be particularly true for Houston residents, who want to escape the dry and dusty landscape of Central Texas. If you work and drive in Houston, you are probably trying to go to an exotic place to escape the daily grind experienced in daily activities like work and chores that make up the day for most people in the Houston and Harris County areas. A cruise, for many people, can be the ideal escape for getting some much needed rest and relaxation.
Carnival Cruise Injury Lawyer & Royal Caribbean Cruise Ship Injury Attorneys in Houston
Carnival Cruise Lines is one of the major cruise line servicing the Port of Galveston and many Houston residents may travel to Galveston to depart for their cruise vacation. Royal Caribbean International is the other main cruise line servicing Galveston, TX, which is the port most Houston residents depart from on their cruise vacations. The three main vessels serving the Port of Galveston are:
Carnival Ecstasy
Carnival Conquest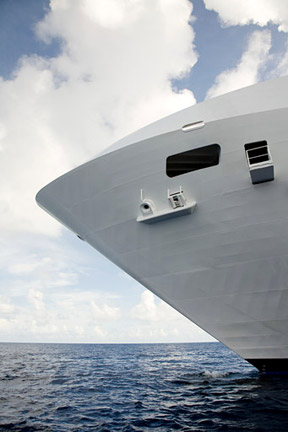 Royal Caribbean - Voyager of the Seas

Whether you have been injured in a recreational boating accident, as a member of a crew, or as a passenger on a commercial cruise ship, Houston personal injury lawyers are here to help you.
What are some common claims made against cruise lines?
Slip & Fall Injuries due to wet or uneven surfaces aboard the ship, or due to the ship's maneuvering;
Swimming pool, water slide, wave pool, and similar accidents on the ship;
Injuries due to dangerous conditions anywhere on the cruise ship
Injuries sustained at ports of call during excursions arranged and approved by the cruise line
Contaminated food eaten on the ship, which may cause food poisoning or severe illness
Physical and sexual assault and abuse by crew members employed by the cruise ship company
Injuries due to Medical Negligence when people are treated on board a ship or when an ill person is left behind for treatment at a port in a foreign country and receives inadequate care, improper diagnosis, or improper treatment
Why hire a Houston, TX Cruise Ship Injury Lawyer?
As mentioned, fine print and legal jargon are pervasive on cruise line tickets and your legal rights are at stake. For example, if you become sick or injured while on board the ship and you believe the cruise ship company is to blame, you may only have six (6) months to assert a claim. Call one of the experienced Texas cruise ship lawyers listed above for a free initial consultation.
What if I have been injured while working aboard a cruise ship or other vessel?
If you are an employee of a cruise line injured on the job, or any other type of worker aboard a cruise ship, barge, container ship, oil rig, tug, or any other type of vessel, you may have a Jones Act claim against your employer. Jones Act claims are the maritime equivalent of workers' compensation, but may allow for other damages.
Deaths on the High Sea Act (DOHSA) - Wrongful Death at Sea Lawyer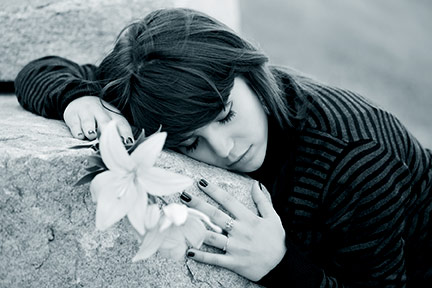 The Death on the High Seas Act, or DOHSA, applies to any death occurring beyond 3 nautical miles from the shore of any State or U.S. Territory. Liability under DOHSA may be premised on a variety of legal theories, including negligence, unseaworthiness if the decedent was a seaman, intentional conduct, strict liability, or products liability. Moreover, DOHSA is a broad Act that applies to nearly all decedents whose death occurred on the high seas no matter if they are maritime workers or non-maritime workers. One notable exception is that workers on certain oil rigs or platforms may be covered instead under the Outer Continental Shelf Lands Act (OCSLA). DOHSA may also apply to aviation accidents that occur beyond 12 nautical miles from the U.S. shore. In these cases, application of DOHSA may actually limit recovery for the families of those killed in a plane crash from those in a general wrongful death case. In addition to other types of maritime deaths, Houston Maritime Attorneys experienced in DOHSA will know how best to handle an aviation accident at sea and can help you if you have suffered such a loss.
What all this means for you if your loved one died aboard a cruise ship or other type of boat beyond 3 nautical miles from the U.S. shore is complicated. It is absolutely critical that you act quickly and hire an experienced Houston cruise ship lawyer to fight the cruise line on your behalf.
Resources for Houston Texas Cruise Ship Injury Victims:
Ports in Houston & Galveston:

Port of Houston
1515 East Barbours Cut Boulevard
La Porte, TX 77571
(281) 471-2219

Port of Galveston
123 25th Street 8
Galveston, TX 77550
(281) 286-2484



Cruise Line Links:
Houston Cruise Ship Injury Lawyers Serve:
Southeastern Texas, including Aldine, Baytown, Bellaire, Beaumont, Channelview, Cloverleaf, Conroe, Deer Park, Friendswood, Galena Park, Galveston, Hedwig Village, Highlands, Hilshire Village, Humble, Jacinto City, Katy, League City, Magnolia, Mission Bend, Missouri City, Pasadena, Pearland, Porter, Sealy, South Houston, Spring Valley, Stafford, The Meadows, The Woodlands, Waller, West University, and other communities in Fort Bend County, Harris County, and Montgomery County.